Create A 2,000 Google Map Citation, Local SEO, And My Business
Description
As a Digital Marketer, I will do local SEO only for you. So, let me a chance to handle the optimizing of your business or product. Once this is indexed by GOOGLE your site will start BOOOOM…!
create up to 100 Miles of Google Map Citation for local SEO & Google my business.
My packages are designed to boost search rankings so that your business gets seen by local searchers who turn into customers.
100% Satisfaction Guaranteed!
100% WHITEHAT Link Building!
## All countries are accepted ##
Benefits of this service:
## It Builds Trust With Your Customers.
## It helps With the Research of your business growth.
## It Creates a Better Connection.
## Better Access to Your Target Audience.
## It Helps Customers Make Informed Decisions.
## More Drive Location as per your requirements.
## More Social Share Your Business
## Make High-Quality Google Business Page
## Directory Submission
## 100% manual work
## 100% NAP consistency
## Full Report consisting of live links, directory names, login information
## Extreme Traffic from more than 300 of the high PR local directories on the internet
## Special attention to client's own Custom List of Directories (if available)
## Gain Local traffic
Think about it more than 2000 different local places in your area all pointing to YOU!
More Work less Pay for built a Customer Relationship.
………..Thank you very much……….
About the Seller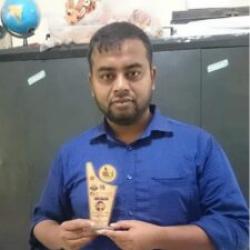 About me
Digital Marketer, ICT Expert, And Teacher. So, you can choose me any Time. Expertise is Collection Catagory base email list, Social Media Marketing, Map Citation, Local SEO, SEM, Virtual Assistants, Lead Generation, keyword Research, Background Remove, Website Promotion & Report. If you trust me, I will give you my best effort. If got any opportunity, I will show my talent from the Present to the future if I got this opportunity.
General Info
Bangladesh

June 2021

English