I will create Custom T-shirt for you
Description
Are you looking for a customize T-shirt design? Are you looking forward to start your own clothing business? Then this gig is perfect for you.
With this gig, I offer to design your desire t-shirt with Illustrator and can also create design with specific Niche.
Why you should get this gig?
With this gig, you get the exceptional design, all included in one place:


Customize Mug, Notebook, Bag, Mask Design


Messenger Chat Interrogation


About the Seller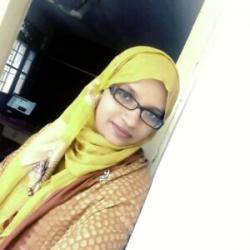 About me
Hello, I am Sharmin and love to create customize design. I am a professional graphic designer. I will take your need and my imagination and make professional and awesome graphic designs out of them for you. Don't hesitate to contact me. Thanks
General Info
Bangladesh

June 2021

English