I will do luxury business card design for you
Description
Hi!
I will create amazing Double-sided Business Cards for you.
Your card is specifically designed consistent with your business and your conception. I can deliver your card 12 hours only.
You will get unlimited correction option. I have also offered Letterhead, Invoice, Envelope, Postcard design at my this gig. Also, you can get a Basic and simple logo design with a different and attractive price.
Only give your company or own logo and all info to get your card now!
My exclusive options
FREE QR CODE

300+ dpi file

CMYK PRINT prepared FILES

premium, modern, sleek, simple styles

plastic card styles

Horizontal OR Vertical styles

within twenty-four 60 minutes delivery

100% a refund guarantee
Customize Card size and files format
The default card size would be 3.5×2 with 300ppi (it are three.75×2.25″ with bleed)
Print prepared CMYK + three hundred dpi military installation files
Order soon and get your card
About the Seller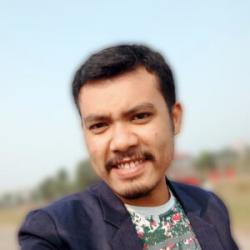 About me
Hello!! I am Dalim Roy and 7+ year experienced graphic designer. I have worked with a lot of big companies to fulfil their needs in graphic design, promoting their product or services in the best way possible and gaining a big respect from them. Here to help you with all of your graphic design needs, business cards, stationary, YouTube channel arts, social presence, logo, icons, anything you need to establish your identity. Full time dghub24 artist, contact me any time. I hope to gain that respect here in DGHUB24 too. Here is my YouTube Channel you are welcome to my Channel
General Info
Bangladesh

June 2021

English