Remove & replace Background from Image
Description
Remove Background From Image or Remove Background From Photos, Images, cut out the image, photo editing.
Professional Photoshop Editing Services:


Background Change/ Replace Background


Background Removal


Transparent Background / White Background


Remove Logo Background


Photo Retouching


Cropping and Re-sizing


Removing or Adding Object / Person


Enhance color, Adjust lighting/contrast


Merging Photos, Pictures


I have done a graphic designing diploma and have working experience of over 6+ years. If you are looking for the service to get remove the background from the photo then you are at the right place.
✾ Get a HUGE DISCOUNT on BULK IMAGES Editing.
About the Seller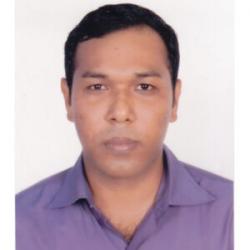 About me
I'm a professional graphics designer. I have 9 + Years of experience in graphics design. I was a graphics designer in Design & Printing House. Moreover, I have also work in a computer training center as a trainer in graphics design. I can create high-quality designs a few times. Specialties: Logo Design Banner Design Poster Design Flyers Design Cover page Design
General Info
Bangladesh

June 2021

English